How To Prioritize Sex When You Somebody Mama
I bet we can all agree that pimping ain't easy but in comparison to parenting, it's a walk in the park. 
Parenting comes with a whole new set of challenges. Your whole life is impacted by those little crumb snatchers especially your bedroom. 
You've been wiping snotty noses, singing along to nursery rhymes, checking this wrong ass new math, and catering snacks all damn day. You're probably like
I'm knowing. A day like that can leave you with no desire at all for Mr. Nasty time and we all know that if the bedroom ain't booming then there is a strong chance for trouble in paradise. 
Don't let your mama grandkids get in the way of your good time. You need to be connecting with your partner on an emotional and physical level. 
Here are some tips on how to still get busy when life's too busy. 
Go with your move.
You can't get too comfortable making your partner initiate. I know it can be a whole task to initiate after a long day of dealing with the kids but a little effort can go a long way. You gotta express when it's time to get the business clear too. Let that man know that it's time to go to poundtown.
The last thing you need is insecurity or resentment from your partner. That's a whole headache that can easily be avoided.
Flirting, kissing, sexting, etc are some ways that you can remind your partner that you desired them and how attracted you are to them. This will boost their confidence and lead to an amazing sex life. 
Pro tip: Check out Spanish Fly to boost arousal and intensify orgasms!
Don't let that baby share your bed.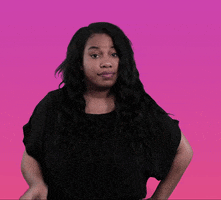 Ain't no room for 6, 9 and a baby. Whatever you do, don't let the kid get too comfortable sleeping in your bed. After a certain time, your bed should be reserved for you and bae. 
You gotta look GOODT.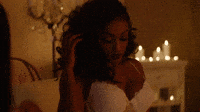 Baby, you gotta look good enough to eat. I mean that is the intention, right? Snack? No. You gotta be the whole damn meal. Although I'm sure he wouldn't mind, don't make it a habit to have your bonnet on while you're let that man break your back! He loves you for you but you should still give him something to look at. Show him that you're still bout it bout it when it comes to your sex life by showing up and showing out. 
Take some time to get yourself all the way together. I'm talking all the parts are waxed, the smells filling the air, the edges laid, etc
You should feel like a whole brand new bitch. BUSSIN!
Along with looks, make sure you're all the way together emotionally too. Set aside some time for some self care; reading, writing, taking a bath etc. That me time will have you feeling more energized and ready to ride the dick like a stolen car.  
Don't have mediocre sex.
If the sex is trash, Ima have to pass. You gotta have good sex regularly. That wham bam, thank you ma'am is not going to cut it. If you're not being satisfied in the bedroom, it makes it 10x harder for you to show your partner how much you love them outside of that mf.  
You need that oxytocin so don't let unfulfilling sex deprive you of it. Oxytocin can be triggered by hugging, kissing, cuddling, and sexual intimacy. The production of this hormone can strengthen y'all bond. Have good sex and watch how orgasmic other aspects of your life are. 
If you're not feeling satisfied, don't suffer in silence. Be open and honest with your partner about your needs and desires so everybody is happy and having lip biting, name screaming, toe curling sex. 
A little nicer that that gif though. Ha!
Date night.
Book a babysitter and schedule a regular date night. At MINIMUM you two should be dating once a month. More is definitely recommended. You have to make sure that yall are staying connected, not just as parents. You can't make the mistake that Jaheim made and forget to be a lover. 
And baby who doesn't love a dinner date that ends in some wild and freaky sex?! 
Y'all should maybe take turns when it comes to planning date night but here are a few ideas to get y'all started: 
Cook together. 

Game night. Check out this intimacy game!

Make fondue.

Movie night.

Get/give massages.
Parenting can kill your sex drive but it doesn't have to. I mean come on, think about it. Ain't nothing sexier than a man who takes care of his kids. Whew Chile, that's a man man! Seeing a man in daddy mode can really make him 10x more attractive. 
It's sexy AF. Am I right? 
Well, I gotta go be somebody mama but keep these things in mind and start putting forth effort to bend and buss it open after the kids are tucked in.
Can you think of any other ways to prioritize sex?