How To Do Anal & Enjoy It
"I adjusted in the bed and spread my ass cheeks apart to allow him easier access. I had to feel him inside of me again. His dick thrusting in and out of me while my eyes rolled to the back of my head and his name escaped my lips."
What?! What?! In the butt?!! Yes, in the butt!
I know, I know, anal sex can be intimidating AF but when done correctly it can be a very enjoyable experience. You'll start craving it and want more than just his tongue back there. 
Here are some tips to help you go from never ever ever ever to okay, just the tip to come on baby, stroke it with the motion in no time. 
Communicate. Can we talkkkkkkkk...
For a minute.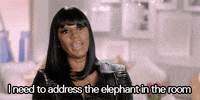 Both partners have to be down with the get down. I mean we all know that it takes two to tango, right? It's a sensitive subject and an even more sensitive area so make sure that yall are on the same page.
Get it ready, get it ready, get it ready now! Prep is extremely important you can't just hop up and do anal all willy nilly. Sometimes, sex should be spontaneous but never when it comes to anal. YOU WILL REGRET THAT SHIT. Literally. Ideally, you want to cleanse the area with an anal douche. 
Lubricate, lubricate, lubricate. Unlike the vagina, the anus is not 🙅🏾‍♀️ self lubricating, making it easier to tear. 😧 This can be painful and make it easier for bacteria and disease to get into the bloodstream. Use lube and reapply often to prevent tearing. We have several lubes to choose from, so feel free to take your pick.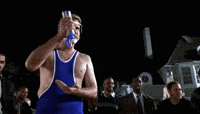 Take it slow. Take a page from Usher's book. Sing along, I know you know the lyrics. "Let me take you to a place nice and quiet. There ain't no one there to interrupt. Ain't gotta rush. I just want to take it nice and slow." Relax, baby. Relaxation will be your friend and help you to have an amazing experience.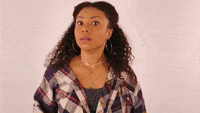 A penis should never be the first thing in that thang. 🙅🏾‍♀️ The anus needs foreplay to stretch. Anal toys, such as anal beads are perfect for this. 😌 Toys also allow you to familiarize yourself with being penetrated. Note, anything that you insert should have a wide base to stop it from slipping too far.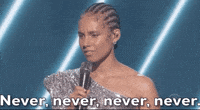 Oral helps anal. Lots of foreplay such as oral, sensual massages, anus stimulation help to prepare you for the main act. The hornier you are, the better. 
Aht! Aht! Stop that cock! Here for all things nasty but don't be trifling. Make sure that you switch condoms and wash any object that's going from the anus to the vagina. 
Okay, that's all folks. Now, ass up, face down. You're ready for some back door boogie. 
Will you be trying some anal exploration? If you're already familiar, do you enjoy anal sex and can you share more tips?